14 September 2020
ASTEN/VEGHEL – Low tire pressure is often the cause of truck breakdowns and this can now be prevented by using the Truckmeister application. The 'smart' tire pressure gauge on the N279 (section Asten-Veghel, near Meierijstad/The Netherlands) uses sensors in the road surface to detect deviations in the tire pressure of trucks. These deviations will be send to the mobile phone of the driver via the free Truckmeister application from Be-Mobile.
A recognizable danger-icon will appear via the Truckmeister application on the mobile phone screen of the driver immediately after driving over the sensor. As soon as the driver is stationary, he / she can see in the app which tire has a different tire pressure. The free version of Truckmeister from Be-Mobile is sufficient to use this functionality.
Prevent breakdowns
A 2018 study by SmartwayZ.NL shows that 41 percent of truck breakdowns are caused by a flat tire or blowout. "Low tire pressure is often the cause of this," says Andrew Roos, project leader at SmartwayZ.NL. Every day, an average of 15 trucks with dangerously deviating tire pressure pass the measuring point. An information display warns truck drivers already on the spot. Thanks to the free Truckmeister app, drivers can also see which tire is involved in the message notification.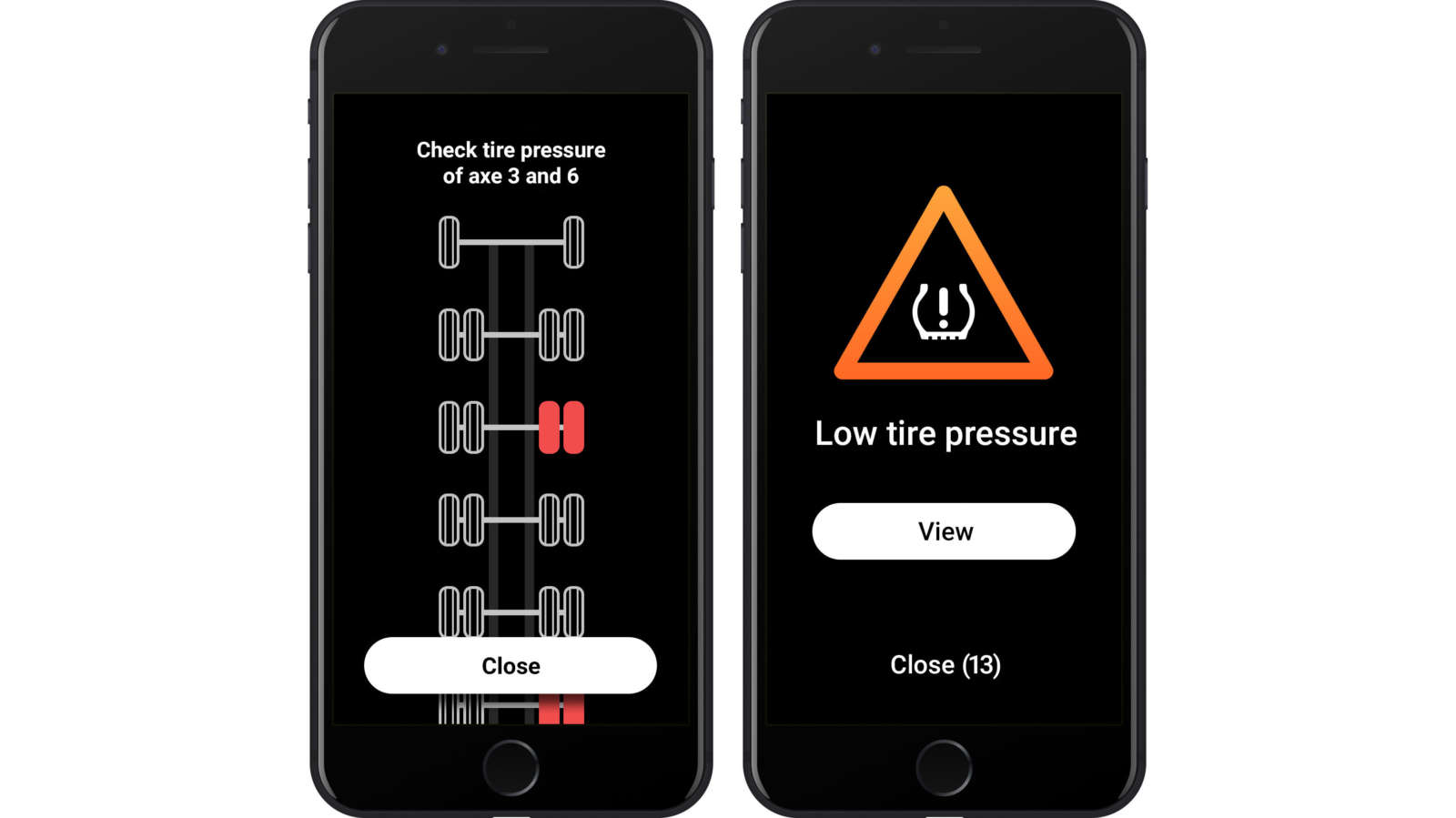 Further development
Be-Mobile is at the same time developing an additional interface to make this information available in real time to planners and fleet managers using the fleet platform of Be-Mobile. Information about deviating tire pressures can also be sent to the logistics planner as a pop-up message in his existing planning software tool. In this way the planner is immediately informed and the control of the tire(s) can be taken into account during the planning process.
"Road safety is our first priority," Roos emphasizes. "Reporting dangerously abnormal tire pressure in-truck is part of a broader package in which the driver is informed in real time about freight priority at smart traffic lights (iVRIs) or warnings related to unsafe road situations. Priority at traffic lights, but also time to green indication, is being deployed in several locations in the Netherlands. With Truckmeister the driver is informed during his journey on potentially dangerous situations along his way. By approaching intelligent traffic lights (iVRI) the truck driver sees on the display a speed advice to adapt his speed in order to have a green light. On roads with sequential traffic lights he will receive priority at the next traffic lights and avoids unnecessary stops.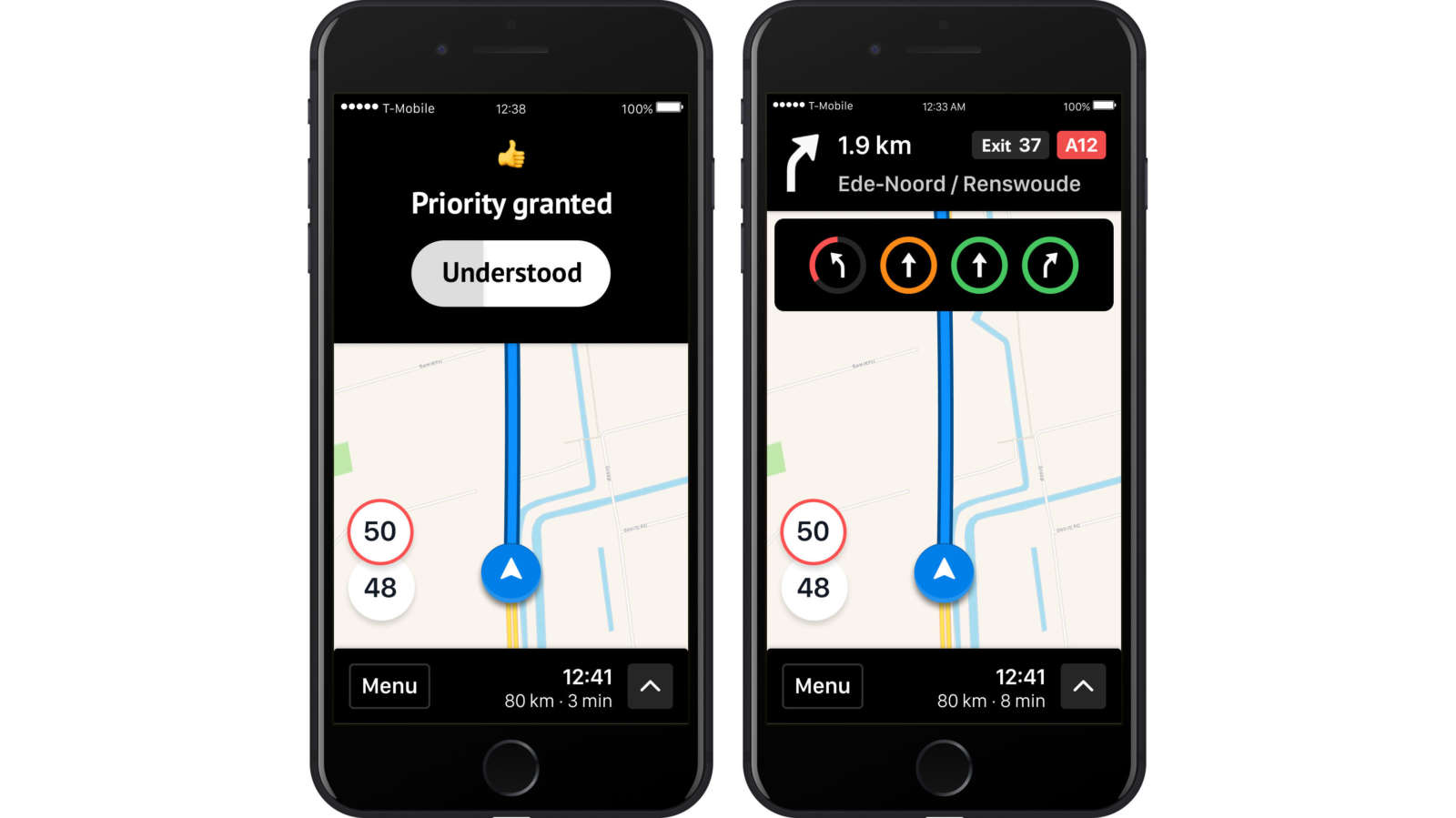 In short, Be-Mobile develops road safety services together with SmartwayZ.NL and the business community based on existing and tested standards that promote safety and traffic flow. "The N279 is the first road with a smart tire pressure road sensor. More locations will follow in the south of the Netherlands. By deploying the services on a larger scale, we reach more drivers and increase the impact."