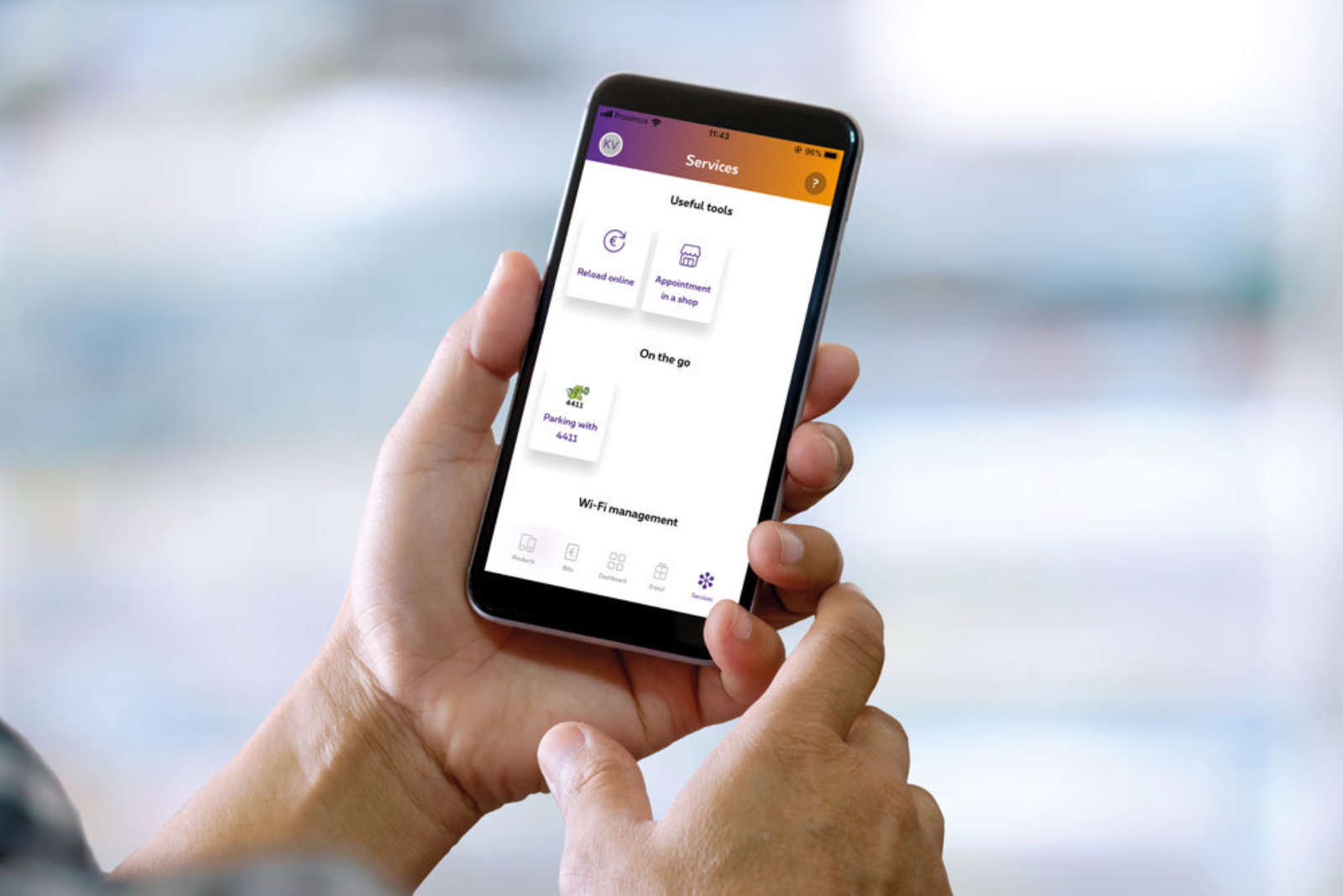 20 October 2020
As of today, Proximus customers can pay for their parking session in almost 200 cities via their MyProximus app. This is made possible by the integration of the 4411 services with MyProximus. With this new application, Proximus takes another step to turn MyProximus into a unique digital companion in the daily lives of its customers.
Thanks to this extension, Proximus customers no longer need to worry about carrying around change or about a parking ticket that's about to run out. They can now manage their parking sessions completely digitally and contactless via the MyProximus app, without having to go to the parking meter or having to download another app.
Starting a parking session cashless and remotely
The on-street parking service via 4411 is active in more than 75 Belgian towns and cities. In the Netherlands, too, Proximus customers can use the 4411 services in many places to pay for their parking sessions. Users pay only for their effective parking time and can remotely start or end their parking session at any time. Furthermore, the integrated map function in the MyProximus app gives them an interactive overview with information on available parking meters, saving the walk to a pay station. Payment is simply made via the Proximus bill, although customers can also choose to pay by bank card or credit card.
4411 was created in 2006 as a provider of mobile payments for parking services and mobility solutions, and today has over 2.9 million registered users in Belgium. It offers its users a worry-free, digital parking experience by making it possible for them to pay for their parking via text message or a mobile app. At the same time, it helps towns, cities and parking companies to simplify their mobility policy and to reach more users.
Jim Casteele, Chief Consumer Market Officer of Proximus:
"We are pleased that our customers now also have access to the parking functionality of 4411 via the MyProximus app. This collaboration allows us to further simplify the daily digital lives of the more than one million active MyProximus users. We are doing this by teaming up with local partners in order to bring all the relevant digital solutions together in one place and make them easily accessible."
"We are delighted with the integration of on-street parking via 4411 with the MyProximus app. From today, this collaboration will enable all users of the MyProximus app to securely and remotely start and stop parking sessions in more than 200 cities in Belgium and the Netherlands. We believe that, with this, 4411 will allow many drivers to enjoy a worry-free parking experience."

- Nicolas Talpe, Business Unit Director at 4411