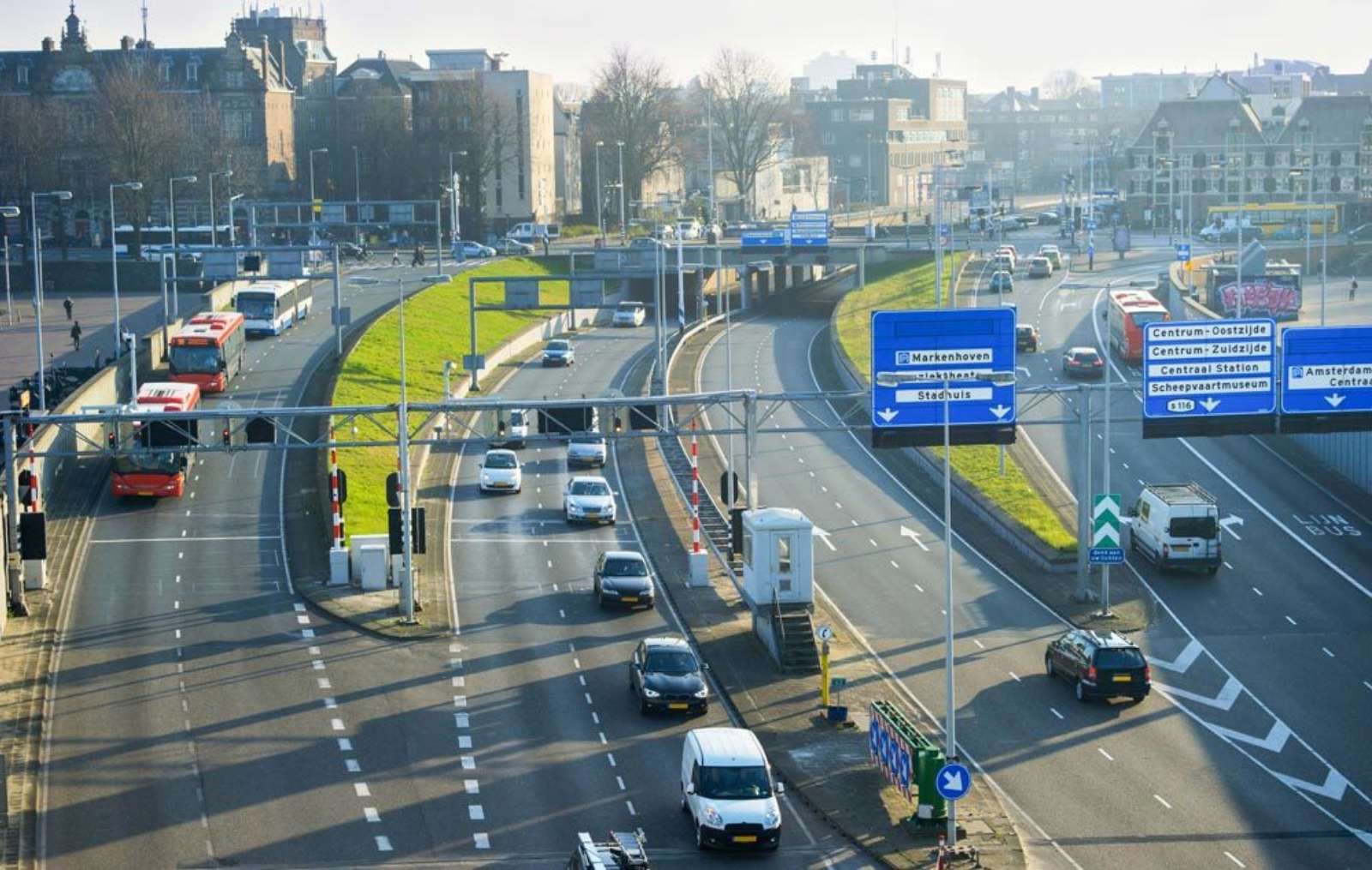 23 October 2021
Since Flitsmeister shook off the image of 'bad boy speed camera app', the company is growing in its field. The broader traffic functionalities and data applications are a prelude to a central place within smart cities, according to 'Managing Meister' Jorn de Vries.
Whether we have already made the most of it? De Vries has asked himself that question several times. With 2.1 million active users out of eight million Dutch motorists - a quarter of the market - that seems realistic. Yet the saturation point is further away than expected, partly due to a recent expansion into Belgium. "If we want to keep growing, we have to keep expanding," he says.
De Vries and two founders took the steps toward that expansion early in their decade of existence. The arrival of innovative route apps such as Waze forced them to increase their relevance. In addition to a community-fueled listing of speed cameras in search of speeding motorists, the service now also warns of ambulances, provides traffic information while driving and is a navigation and parking app in one. In its own words, a "driver companion".
Guidance tool
For Flitsmeister - thirty people in size, part of Belgian tech company Be-Mobile, falling under telecom provider Proximus - it's a natural progression to a platform function, says De Vries. "In addition to a travel need, we see road managers and cities struggling with mobility issues. The so-called floating car data that is released during use is proving very useful in combating problems such as congestion and nuisance."
Example: under the name Talking Traffic, various companies exchange data with smart traffic lights in near real time. Based on the anonymized data, these monitor the congestion on the road and prioritize sections of traffic where necessary. "The flow of traffic improves as a result. Soon, therefore, the thousandth intersection will be connected." Dynamic traffic management takes on a whole new meaning with data sharing. De Vries even goes so far as to say that travel apps together can solve the traffic jam problem. "After all, we know both the departure points and destinations and the capacity of the road network."
Yes, you could at least call that an abstract vision of the future. However, De Vries already sees concrete intermediate steps. He expects that large cities will eventually set up environmental zones and only allow access to electric vehicles. Freight traffic will also be subject to certain neighborhood restrictions. "For this control you need a communication channel, which may or may not be integrated into the dashboard. From a navigation app that composes someone's route based on policy parameters and pays from a digital wallet, you are already getting closer to the platform function we aspire to."
Raw data
The smarter the city, the more opportunities to adjust road traffic or remove environmental pressures. "Smart cities are not at all as futuristic as sometimes assumed," believes De Vries. Take the start of a small trial in Assen: since last fall, the Flitsmeister app has been connected to hundreds of lampposts in a parking zone and along the road. If no cars pass by, the lights remain dimmed. If an ambulance appears to be approaching, they brighten. "We expect an increased sense of safety and a quarter less energy consumption. This is our way of making it clear what can be done and that we really get stuck with policy plans for too long."
While increased connectivity gives Flitsmeister livelihood, it now knows it must also adapt. "With so many smart 'things', the number of data points is growing and the value is decreasing," says Flitsmeister. By teaming up with others, the company sees itself better equipped to add additional meaning. Together with a deep learning specialist, for example, it detects traffic accidents minutes earlier than before, which translated into a new service for salvage companies. De Vries: "The sharing of raw GPS data has become a commodity. It no longer forms a revenue model. We need to enrich, aggregate and integrate mobility services. Then we will be able to optimize the last mile."
"In addition to a travel need, we see road managers and cities struggling with mobility issues. The so-called floating car data that is released during use is proving very useful in combating problems such as congestion and nuisance."

- Jorn de Vries, Managing Meister at Flitsmeister