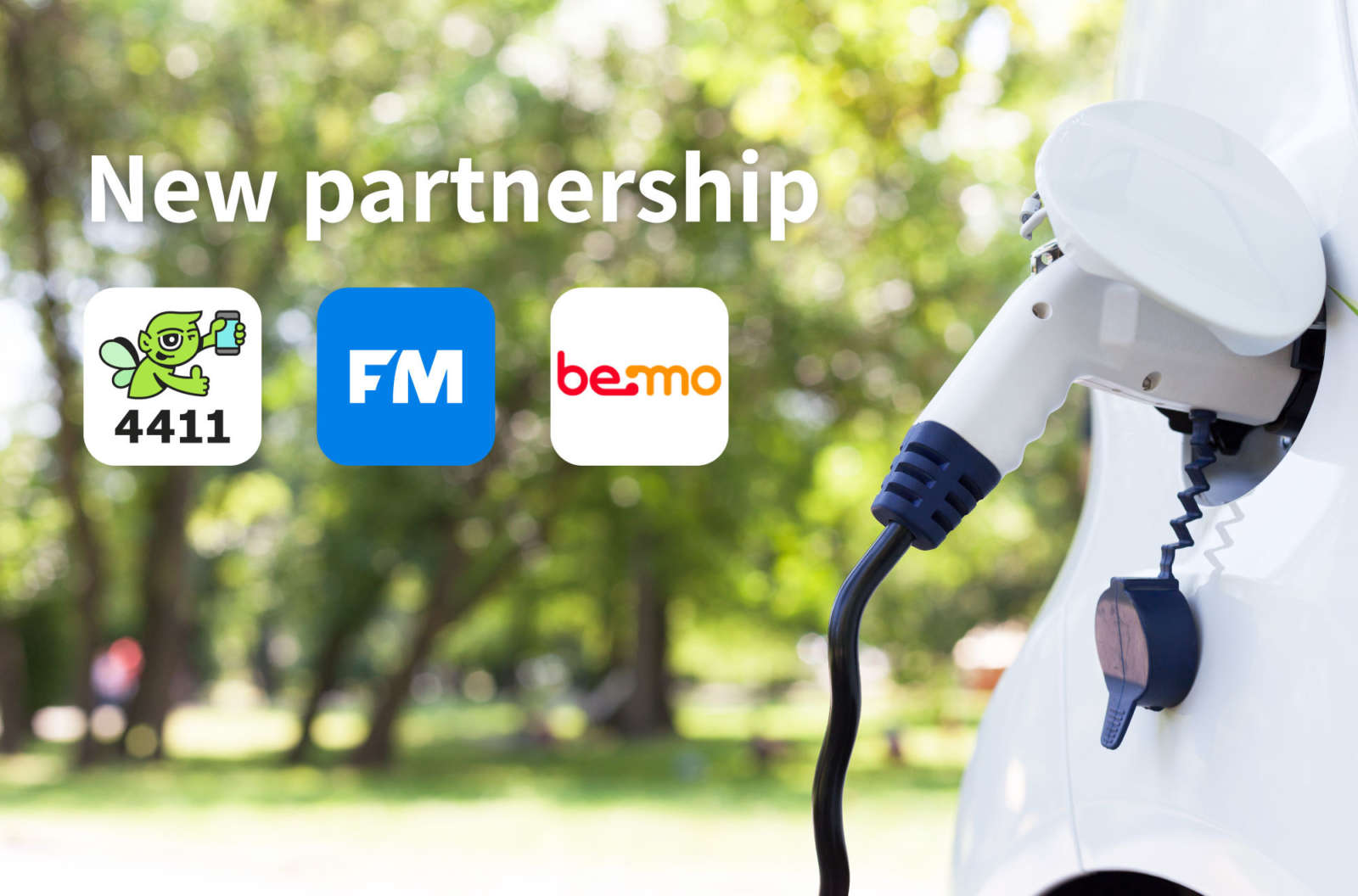 07 December 2021
Paris, November 2021, Be:Mo announced today the signing of a contract with Be-Mobile, a smart mobility company in Belgium. Be-Mobile will integrate Be:Mo's charging APIs into their two B2C apps: 4411, Belgium's market leader for paid parking and Flitsmeister, the Netherlands' largest navigation and traffic app. End-users will be able to digitally charge their electric vehicles via these applications throughout Europe in the easiest way possible.
This agreement confirms Be:Mo's commitment to allow people to enjoy a contactless and easy access to more than 240,000 charging points across Europe and to support the energy transition. Be-Mobile in turn offers greater comfort to its users by providing a wider range of paid mobility services through its apps.
With this partnership, Be:Mo's digital solution will be available to 5 million users and will complement Be-Mobile's smart mobility functionalities, making the charging of electric vehicles easier.
William Duchatelle, Be:Mo's CEO, confirmes that: "We are particularly proud to support the energy transition of 5 million drivers by being the enabler of the Electro Mobility Service Provider (eMSP) offer of 4411 and Flitsmeister services through the integration of Be:Mo's APIs".
The launch of this collaboration is planned to go live mid-2022.
About Be:Mo
Be:Mo offers a SaaS solution that connects energy providers to mobility services.
As a subsidiary of TotalEnergies founded in 2019, Be:Mo provides mobility operators with a set of APIs to create a digitalized and seamless customer journey for fueling and electric vehicles charging.
Through Be:Mo's APIs, their customers and end-users can connect to a fast-growing network counting more than 3200 service stations in Belgium, France, and Germany, as well as more than 225 000 EVSEs across Europe. Those points of interest can be accessed remotely via app or through RFID cards.
Be:Mo's aim is to accompany automotive and mobility companies, willing to create their own mobility solution or app, in their energy transition. To make this easier, Be:Mo offers an exhaustive set of APIs including fuel and electricity, as we understand and take into account our clients energetic mix and needs.
Be:Mo improves the end-user journey and enables companies to streamline and optimize their operations and business revenues, improving their customers' experience and satisfaction.
About 4411
4411 focuses on efficient payments for all types of mobility via the 4411 app. The centralized payment platform offers a solution for the multimodal travelers who want to pay cashless but still wants to keep a good overview of their mobility expenses. Although 4411's main service remains on-street parking in Belgium and the Netherlands, it is also possible to pay in several parking garages via number plate recognition, buy public transport tickets (De Lijn & SNCB) and charge electrical vehicles via one application.
About Flitsmeister
Since its founding in 2012, Flitsmeister, with over 2.2 million users in the Netherlands and Belgium, has become the largest traffic application in the Benelux. Thanks to Floating Car Data, among other things, the company can map out traffic flows. The pursuit of continuous improvement and innovation has led to a close-knit community of users who provide each other with up-to-date and accurate traffic information via the apps for iOS and Android. Flitsmeister provides alerts regarding radars, speed enforcements, traffic, and other obstacles on the road. Besides, it also offers its service as a navigation app or paid parking application.