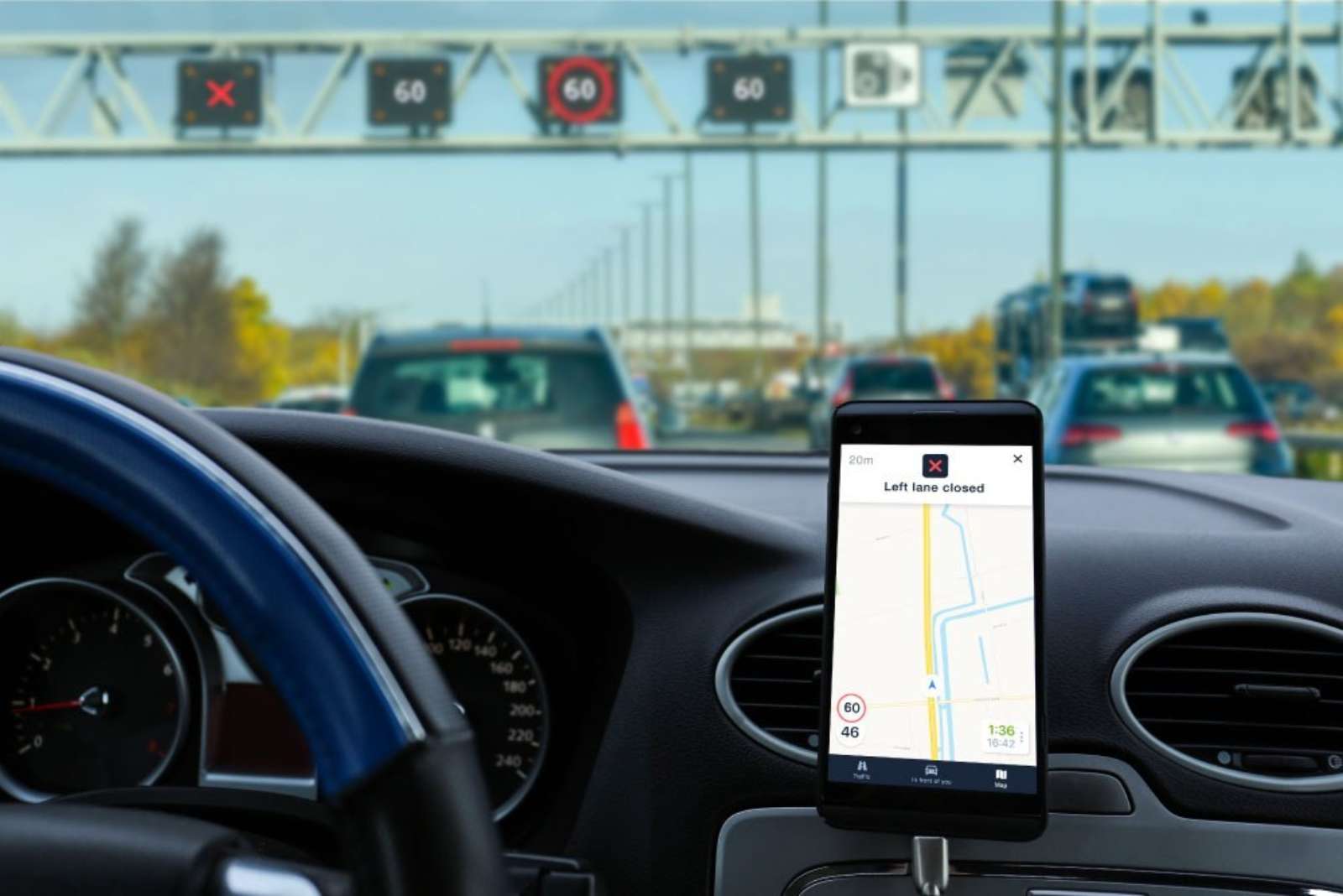 The Talking Traffic partnership is a collaboration between the Dutch Ministry of Infrastructure and Water Management, around 60 regional and local authorities and 20 Dutch and international companies, including Be-Mobile. These stakeholders work together to modernize and digitize mobility management in the Netherlands by establishing connectivity between vehicles and traffic infrastructure as well as data exchange between different actors in the mobility value chain. Within the program, 39 use cases were conducted, each of which can contribute in its own way to making traffic smoother, safer and more sustainable.
Some use case examples:
in-car display of actual dynamic and static speed limits;
in-car warning about potentially dangerous situations (road works, emergency vehicles, etc.);
priority for certain road users such as emergency vehicles or public transport at intersections equipped with smart traffic lights;
optimization of traffic flow at intersections by using traffic data transmitted by connected vehicles.
Part of the Talking Traffic program was an evaluation project that focused on whether these use cases affected driving behavior and whether an effect on public goals could be expected. In the evaluation, data from different sources such as Floating Car Data (FCD), traffic light data, traffic situation data and publicly available speed limit data had to be analyzed and combined. Be-Mobile proved to be the ideal partner for this assignment.

Continue reading below the image.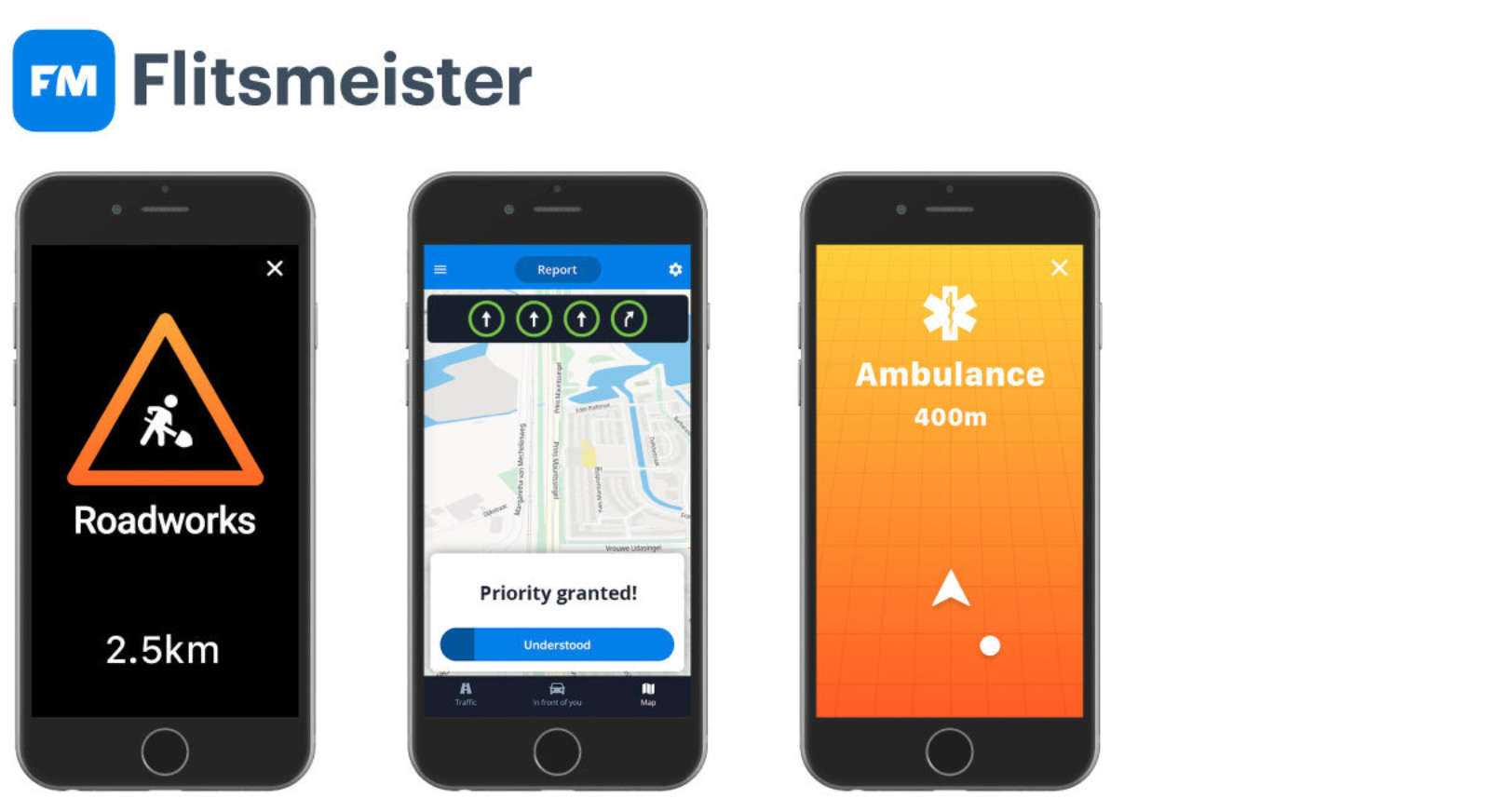 Broad project, daunting challenges
The Ministry of Infrastructure and Water Management was looking for a party that could process and analyze an enormous amount of data in a very short period and was able to make the findings understandable to the general public. Be-Mobile was chosen to conduct the research and produce two reports as a result, one based on 2019 data, and one based on 2020 data.
At project initiation, the challenge proved to be putting the data into a format that allowed for analysis. In addition, a proper methodology was designed to measure the impact of a use case.
"The use cases were implemented in a real-life environment where many different factors influence user behavior. It is a real challenge to filter the effect of, for example, giving an in-car warning, from all the other factors that influence the user at that moment," says Joost Vandenbossche, Manager of the Mobility Lab at Be-Mobile.
The large scale of the project, the many input channels and the even larger number of involved parties demanded meticulous coordination. Notable examples include the organization of measurements at traffic lights and the large-scale survey conducted among 12,000 users of the Flitsmeister app, which provided warnings and notifications to drivers in the car.
Interactive collaborations in all areas
A synergistic collaboration between the different technical teams within Be-Mobile allowed them to streamline the way data is archived and made accessible to the analytics teams. Intensive efforts were made to refine the evaluation methodology for each use case, focusing on transparency and scalability to other use cases and events.
Be-Mobile will apply the knowledge they have gained about evaluating innovative, large-scale mobility projects internally when assessing new functionalities. This will have a positive impact on future projects and data quality assessments.
When measuring the traffic lights, arrangements for data transfer and data use were thoroughly coordinated with municipal officials to ensure proper alignment with the various stakeholders involved. The benefit to the local government of gaining insight into how the implemented use cases performed at the intersection was hereby emphasized.
The Talking Traffic project is a textbook example of perfect cooperation between client, implementer, and all parties in between. By making good agreements and keeping room for flexibility, it was possible to respond well to unforeseen developments and outcomes.
Innovation is highly appreciated
The large-scale survey of 12,000 Flitsmeister users, which was the first of its kind, showed that the use cases are highly appreciated and that they make users more aware of potentially dangerous situations. In many different locations in the Netherlands, the ecosystem of connected driving is very much alive. Every day, tens of thousands of users receive real-time alerts about dangerous situations on their route. These users also make their presence known to smart traffic lights, allowing light phases to be adjusted according to match real-time traffic. Some vehicles, such as emergency vehicles, can be given priority at traffic lights, making their route faster and safer. Traffic flow, safety and sustainability are in any case positively influenced by this ecosystem.
The results of the Talking Traffic research were put into a clear infographic and can be consulted below.