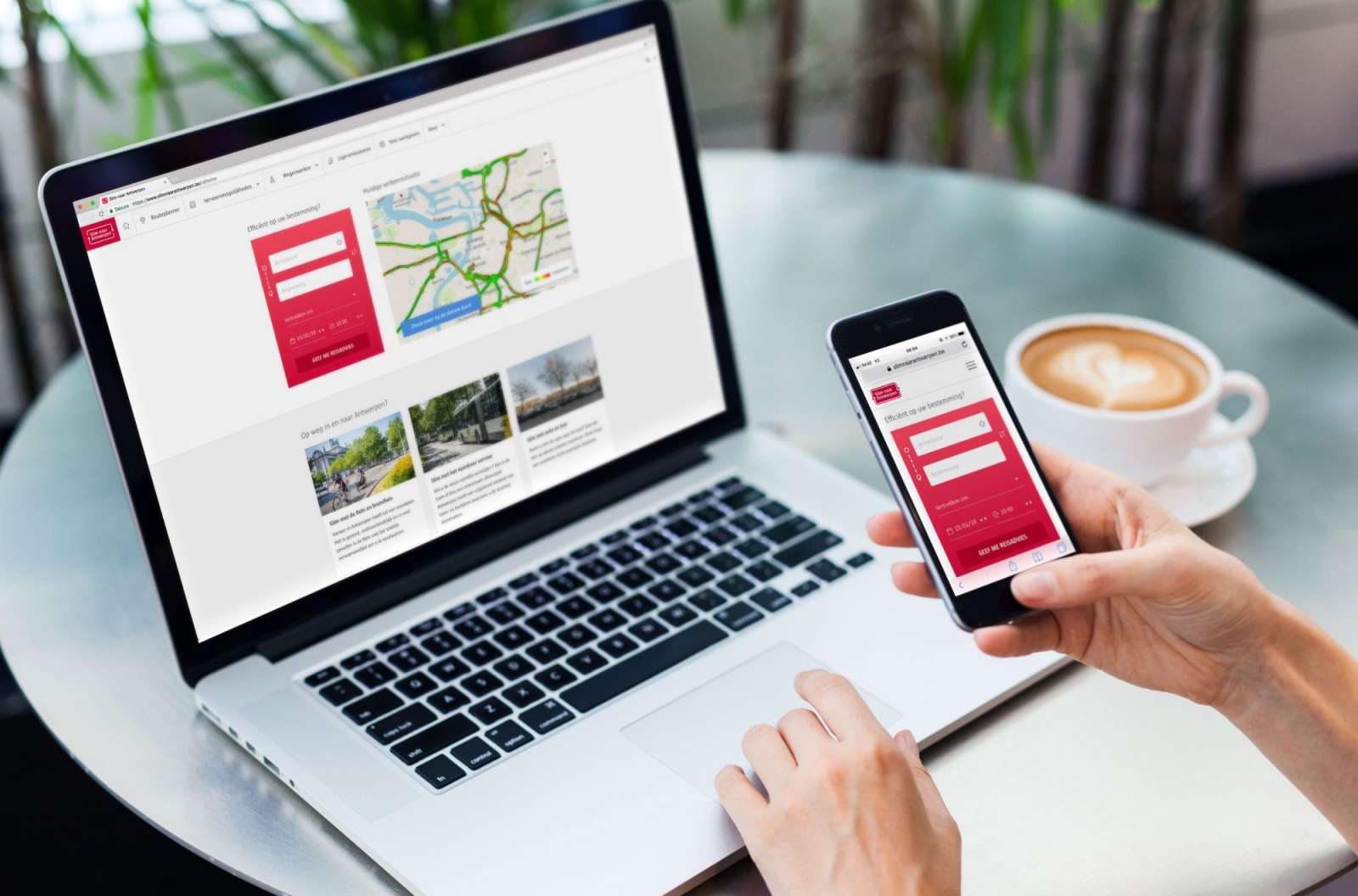 Accessibility is key
Antwerp is a busy international city with many companies, visitors, citizens, students, expats, start-ups, etc. It is the second largest port in Europe, which also creates a lot of freight and logistic activity. The city government invests heavily in optimal road infrastructure and sustainable transport modes. To keep the city livable and accessible, a modal shift towards sustainable, smart mobility is fundamental.
All-inclusive mobility
Putting their faith in Be-Mobile, Antwerp went for nothing less than a world's first. As part of the project, we introduced an intermodal route planner, allowing road users to combine one or more transport modes in one trip to reach the city in the smartest, most efficient way possible. Additionally, it serves as a guide through the roadworks in and around the city, and takes into account real-life traffic information. This way, travelers can reach their destination with ease and avoid being stuck in (rush-hour) traffic.
Leaving the world in awe
From every corner of the world, this project is being viewed with great enthusiasm and excitement. Due to its social relevance and innovative technology, it acts as an example for the rest of the world to stimulate multi- and intermodal traveling.
Antwerp was the first city worldwide to introduce a multimodal route planner. It perfectly illustrates our belief that innovation is key to find solutions for mobility issues.

Koen Kennis, Antwerp Alderman for mobility